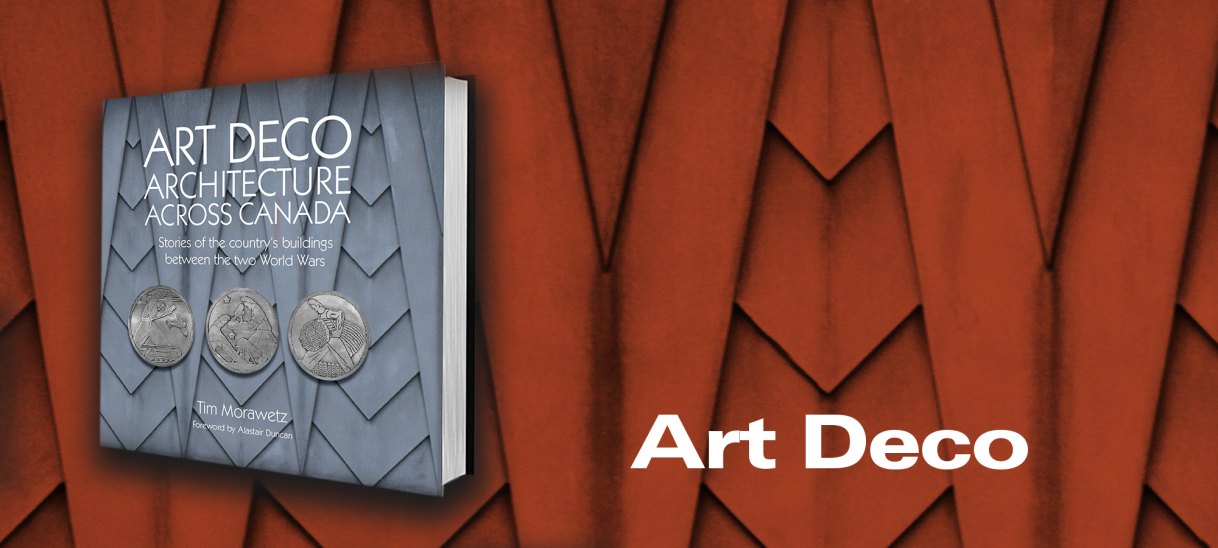 Tim's interest in Art Deco architecture
The Art Deco era in the history of architecture (roughly 1925 to 1940) has held a special place in the heart of Glue principal Tim Morawetz for more than three decades.
The buildings of this period spoke clearly of their time and place, whether it was the confidence of Jazz Age skyscrapers, the optimism of Streamlined apartment buildings, or the restraint of Stripped Classical banks and post offices.
Tim's passion for this period has led him to travel across Canada to find and photograph our country's Art Deco heritage. He has shared his knowledge and enthusiasm by speaking at World Congresses on Art Deco®, by leading walking tours in downtown Toronto, and by participating in campaigns to protect and preserve architectural treasures in Canada and beyond.
In 2009, Tim wrote and published Art Deco Architecture in Toronto: A Guide to the City's Buildings from the Roaring Twenties and the Depression. The book, now out of print, was honoured with an Award of Merit in the 2010 Heritage Toronto book awards.
You can follow him at ArtDecoArchCanada on Facebook, and at @ArtDecoTim on Twitter.